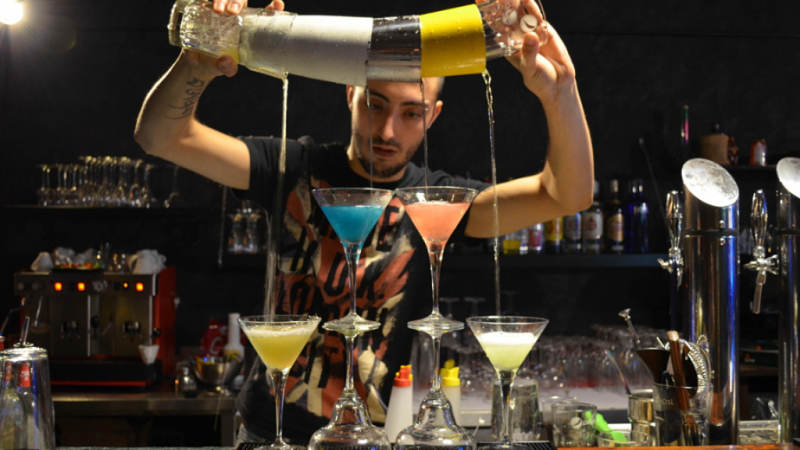 Pub, Bar and Club Industry Enjoys Growth
Despite facing rising competition from gaming clubs and casinos, the pubs, bars and nightclubs industry is expected to grow at an annualised rate of 2.5% over the five years through 2015-16 according to a recent report.
Rising discretionary income has boosted the industry, with revenue growth remaining relatively robust over this period. The industry has also benefited from changed business models as operators have taken advantage of consumer demand for quality dining. Industry revenue is forecast to grow by 1.0% in 2015-16, to reach $16.8 billion.
Small Bars Leading the Charge
According to the report small bars are enjoying strong growth as new establishments continue to open in the trendy inner-city areas of Sydney, Melbourne and Perth. The NSW Government relaxed licensing laws in 2007, and the number of small bars in Sydney has grown significantly as the city attempts to mimic Melbourne's bar culture.
Perth has also been promoting a bar culture, with industry owners eager to capitalise on the high disposable incomes generated by the mining boom. Small bars are also better placed to benefit from changing consumer trends as higher value alcoholic beverages such as craft beers, ciders, wine and cocktails become more popular.
A number of specialist wine or cocktail bars have also opened. Queensland, on the other hand, has a stronger nightclub scene due to the greater number of tourists and resort destinations.
Nightclubs have performed relatively well over the past five years. Nightclubs derive the majority of their revenue from alcohol sales, with these businesses not providing any other significant service.
Premium Drops Increase Profits
A Trend towards premium alcohols and craft beers has allowed operators to push prices up slightly and thus increase profitability. The sale of premium food has also boosted profit margins over the period, as operators have sought to market themselves as an alternative to restaurants. Small bar operators continue to reap the most rewards.
Changing Industry Landscape
Due to changes in food and beverage consumption trends, some venues have renovated their premises to provide dining areas, cocktail bars or family restaurants. These changes have sought to take advantage of Australia's thriving restaurant culture. Consumer preference has moved away from large suburban beer barns to smaller niche facilities, and social venues such as nightclubs.
In seeking to capture a larger portion of the restaurant trade, some operators have repositioned themselves as gastro pubs. Many of these operators have sought to introduce premium menu options in an effort to win over the increasingly quality-conscious restaurant crowd. As a result, meals have increased as a share of industry revenue over the past five years, with this trend expected to gain pace as bars and pubs seek to expand their revenue base.