Nathan Lihari Business Broker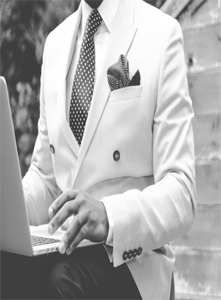 Contact Info
Email:
nathan@bostonbrokers.com.au
About Me
Are you looking for an intermediary with high integrity, who has the "pulse of the market" and offers the utmost confidentiality, discreet consulting and brokerage services, to privately, held small companies and business owners? Do you need to hire professional with proven results?………… Well you have found one !
Over 25 years' experience specialising as a full service business solutions company. Business sales and finance expert in providing strategic and revenue growth for going concerns that are looking to exit, scale up, or acquire efficient targets. Nathan Lihari works with a variety of business types including Real Estate, Property Development & Business Acquisitions & Mergers.
Nathan Lihari dedicated professionally to the sale and purchase of ongoing business, franchises, mergers, and property investment/development as well as consulting services for buyers, investors, entrepreneurs.
Nathan Lihari is your negotiator, counsellor, marketer, broker and advisor.
Implementing enthusiasm, knowledge, and trust, when it comes to establishing relationships and educating buyers and sellers – let his knowledge and experience in the area benefit you.
Nathan takes care in presenting buyers with all the facts they need to have to make strong and well-informed decision. Nathan knows how important these decisions are and is ready to help you take that next big step!
Contact Me
What is Mister Nice Guy's Bakeshop? *** The cakes that everyone can have a piece...
What is Mister Nice Guy's Bakeshop? *** The cakes that everyone can have a piece of ! *** Mister Nice Guy's Bakeshop is the brainchild...